Twelve Days of Christmas Advent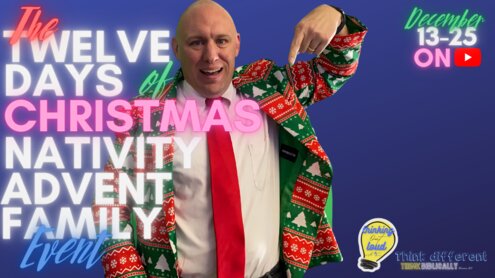 STARTING DECEMBER 13, 2020!! Welcome to the Twelve Days of Christmas Nativity Advent Family Event!! This is a fun way to celebrate the Christmas season while keeping Jesus at the center of your family. We would love to have you participate with us.
If you did the math, you probably quickly figured out that this is a thirteen day event. It will start on December 13th with a bonus day. I new YouTube video will be posted daily for you to enjoy with your family. We would encourage you to make time as a family to sit and watch the videos together.
Here is what you will need:
December 13 | A Bible
December 14 | A stable
December 15 | An angel
December 16 | Mary
December 17 | Joseph
December 18 | A donkey
December 19 | A star
December 20 | Wiseman 1
December 21 | Wiseman 2
December 22 | Wiseman 3
December 23 | A shepherd
December 24 | A sheep
December 25 | Baby Jesus
👇CLICK BUTTON BELOW FOR VIDEOS! 👇